Who we are
Dotjet DOD Inkjet Printers
Dotjet was established in 1998, a Taiwan based fast growing national manufacturer coding and marking equipment. Our team is formed of inkjet professionals who are capable of and do design innovative coding and marking printers, incorporate Thermal Ink Jet (hp TIJ2.5 technology) and Piezo Drop On Demand (DOD) platforms, and the member in customer support team are keenly to assist you in service, sales and particular inkjet applications support.
From a most simple hp thermal inkjet printer to driving diverse print head technology by a cross-platform operating system controller. Further, high-skilled experience in multiple print heads stitching to develop the wide-format up to 160cm based on piezo-jet printer.
Dotjet is proud of a software team efficiently integrate inkjet printer with the demand of automatic coding and marking solution in various industrial field. Your customer request a particular inkjet function for external data connection will no more an issue with Dotjet software back up.
​
What we offer

Satisfy all your product needs

We design, develop, manufacture and sell industrial coding and marking products incorporating the technology platforms including:

hp TIJ 2.5 Thermal Ink Jet (TIJ)
Piezo High Resolution Inkjet - Drop On Demand (DOD Piezo-jet)
Wide-Format Ink Jet (Piezo-jet)
Eggshell inkjet (Thermal Inkjet)
​
​
Product Quality
Producing products and offering quality
All our systems are designed, manufactured and tested in Taiwan. Our R&D department works closely with production team together in every aspect of the product to ensure maximum quality, further we did for printers
All printer passed EMI / EMC test
All printer before shipping need the temperature with humidity cycle test
All type of Inks are harmonious running with printers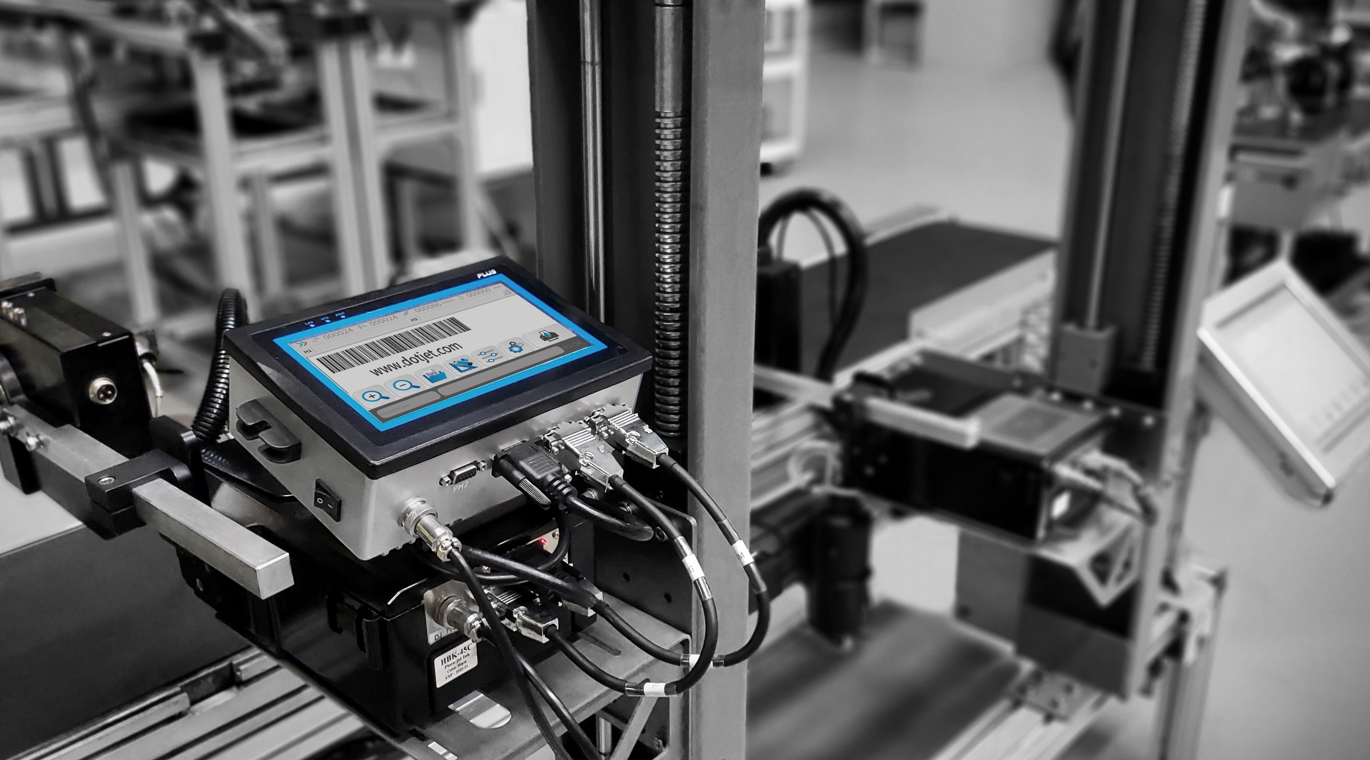 What we made differently

Support with a
strong work-team

We perform the features of Taiwanese manufacturing supplying cost-efficient and reliable products. We are proud of having built a strong work-team can quickly provide distributors prompt support in new or complicated inkjet application, and a technical support library has formed as well giving distributors prompt assistance by sending the essential technical document or video, we perform an excellent role to be your technical back up always alone with you.
Our Support
Dedicated to your Care
Organize the technical group for each distributor in communication App
Distributor can directly communicate with Dotjet's engineers for a particular software function to satisfy the application from your customer request.
All the technical support manuals have built a library saving in a cloud for convenience our technician promptly send you the instruction of problem solving.