Who we are
Dotjet and DOD Inkjet Printers
Since 1998, Dotjet Inc. has been in business for coding and marking equipment in Taiwan. We began a business from a continue inkjet printer and developed piezo jet and thermal jet printers. Foreseeing the end users' demands, Dotjet team dedicated to design easy-to-use and environment-friendly inkjet printers.
Incorporating thermal inkjet (hp TIJ 2.5 technology) and piezo inkjet (DOD) technology platforms, our products are ranged from a most-simple hp thermal inkjet printer to a cross-platform operating system that is compatible with diverse printhead technologies. Further, with high-skilled experience in multiple printhead stitching, we develop wide-format printers which can print up to 120cm based on piezo inkjet technology.
Dotjet is proud of a software team who efficiently integrates inkjet printers with the demands of automatic coding and marking solutions in various industrial fields. A request from users for a particular inkjet function with an external data connection will no longer be an issue to you because Dotjet's software team can back you up.
​
What we offer

Satisfy all your product needs

We design, develop, manufacture and sell industrial coding and marking products incorporating the technology platforms including:

hp TIJ 2.5 (Thermal Inkjet)
High Resolution Inkjet (Piezo DOD)
Wide-Format Inkjet (Piezo Inkjet)
Egg Marking and Coding (Thermal Inkjet)
​
​
Product Quality
Producing products and offering quality
All Dotjet printers and systems are designed, manufactured, and tested in Taiwan. Our R&D members work closely with the production team in every aspect of product to ensure quality.
All printers have undergone and passed EMI/ EMC testing.
Before assembling inkjet printers, the circuit boards have been tested for fatigue fracture surface under a temperature-humidity cycling environment.
All inkjet printers have been tested and passed for stability test.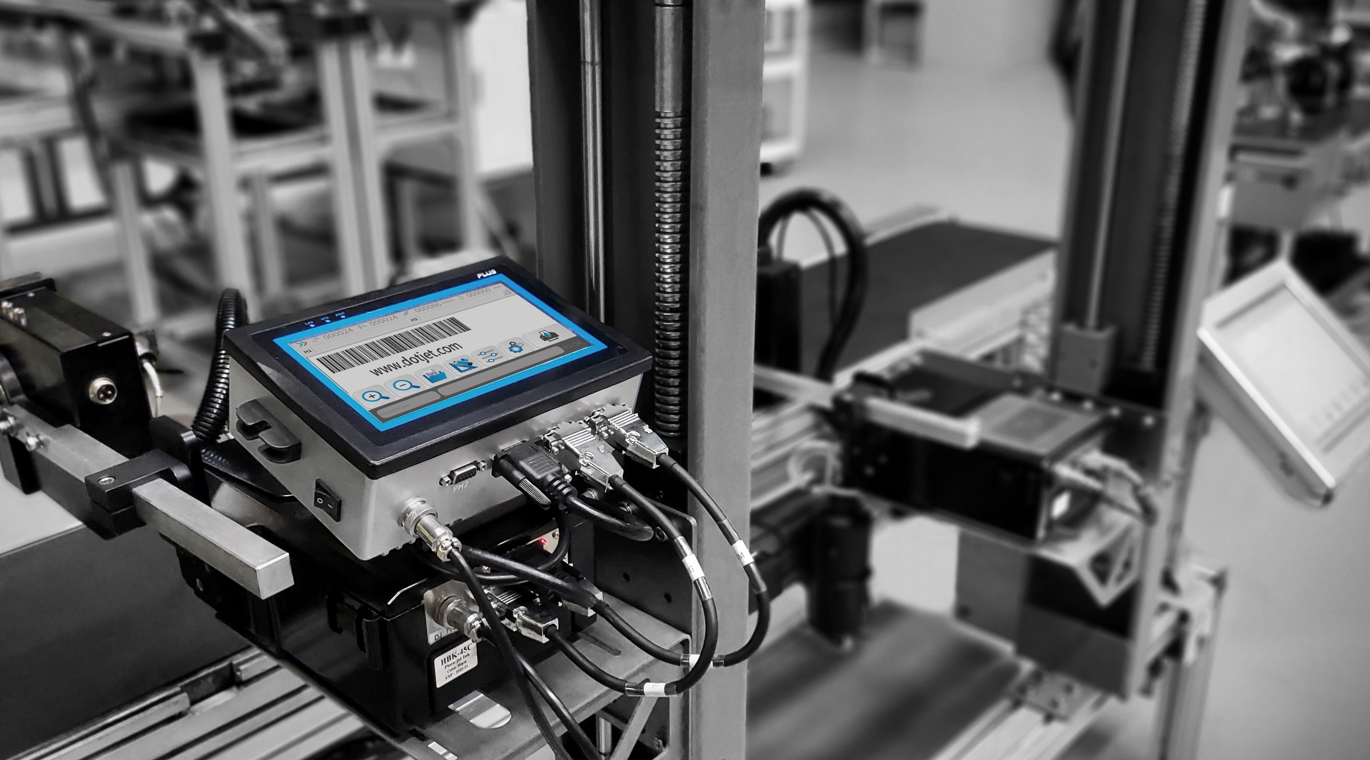 What we made differently

Support with a
strong work-team

We perform the features of a Taiwanese manufacturer that can design and supply reliable and cost-efficient products. In addition to the value of Dotjet printers, we play a role as a trustable partner to provide technical backup to distributors.

We are proud of having a professional team to offer distributors prompt support and solutions for new and complicated inkjet applications. We also build a cloud library to send links to distributors for the essential support documents and videos.

We care every requirement brought from distributor's customer because it makes Dotjet inkjet system more perfect to different users in diverse markets.
Our Support
Dedicated to your Care
Organize a technical group with each distributor through social messaging apps such as WhatsApp.
Distributors can directly communicate with Dotjet's engineers for a particular software function to satisfy the requests asked by a user.
All technical support manuals have been stored in a cloud library as a convenient tool for sending instructions and solutions to distributors promptly and solves problems.