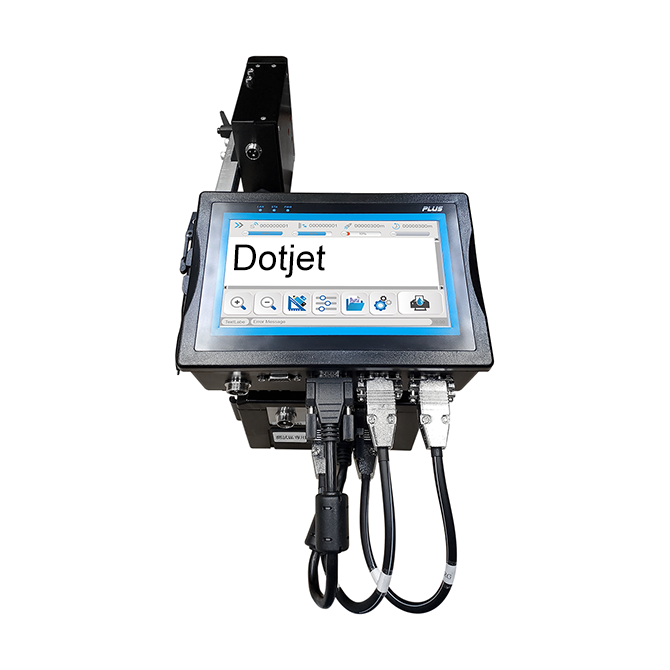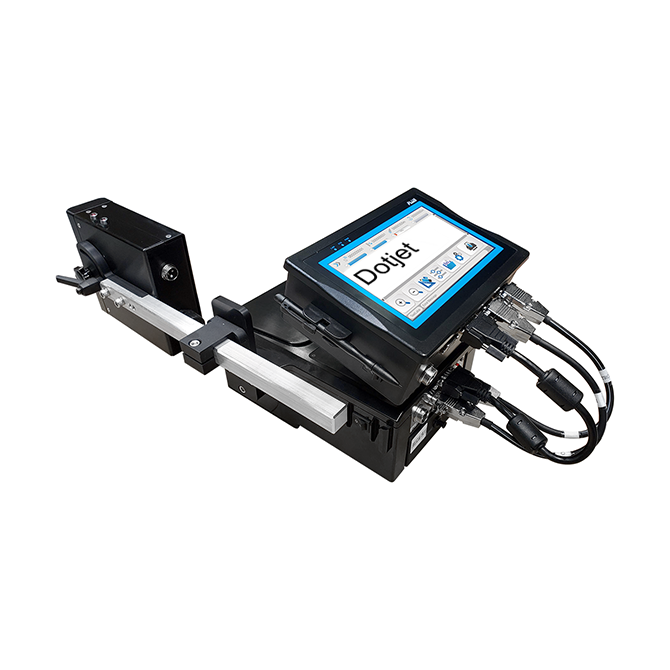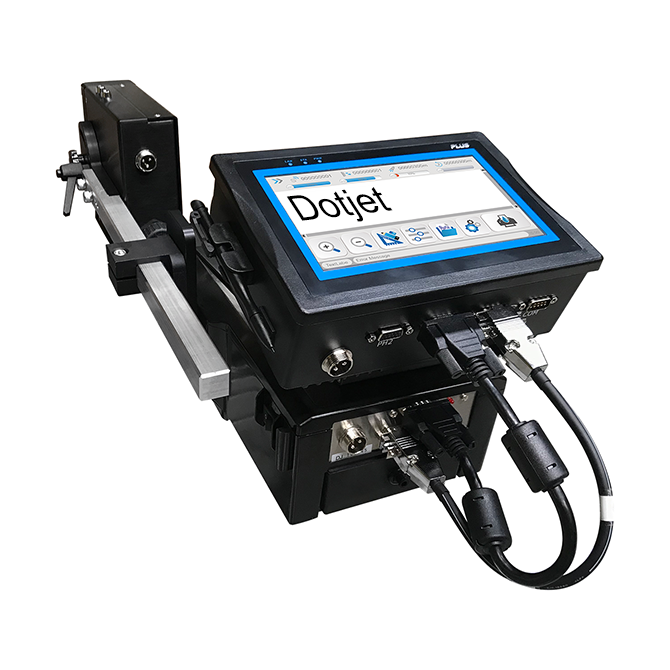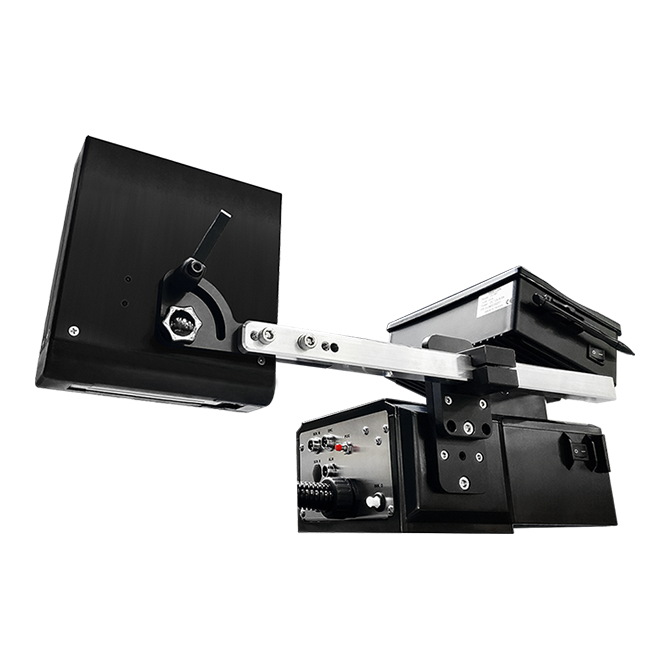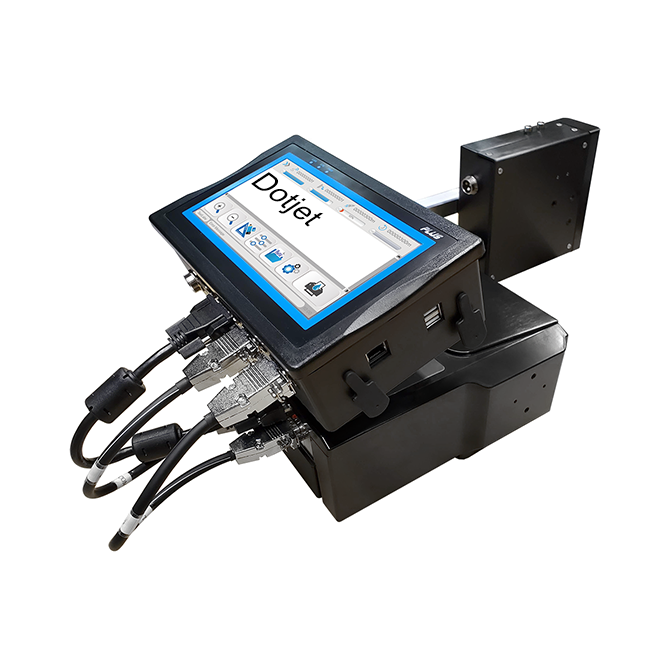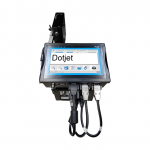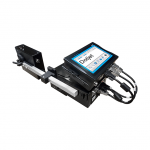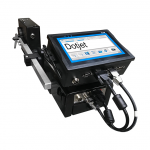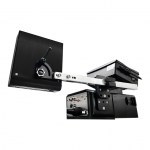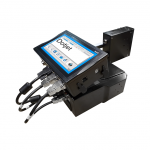 DJ340plus
Advanced in software functions performance from the DJ340
Performing versatile software ability in connectivity of external data printing
Remote printer control compliance
The DJ340plus is a great alternative to label printing for cardboard, corrugate, paper box and carton applications. Direct box coding with the DJ340plus features a versatile software functions such as remote printer control, integration with auto-control and track and trace system, external data printing in connectivity, MySQL database printing, giving a great choice to secondary packaging boxes and cases printing goals today and in future.
Controller / Operation Interface

Highly-compact unit design with safes space and integrates easily on a production line. The DJ340plus equips a 7″ full color touchscreen provides access to the system's internal messages and print functions.
Communication Interface
Multiple communication interfaces provide the other devices connection for a range of industrial packaging applications.
RS232 - The DJ340plus provides a fully integrated and controlled environment from an external source through the standard RS232 port in serial data (ASCII hex encoded).
Ethernet - Control commands and data handling commands comunication protocol via a RJ-45 connector integrating into a PC-based automated control system or a PLC.
USB - An alternative interface linking for such as electrical scale, barcode reader to implement printer to be an output equipment of external data source.

Software
DotWare QT provides a very straightforward platform, no need for pages flipping in message and print template creation, versatile printing functions easily to perform via the controller setup.

● Fully inkjet printing functions

● Protocol, interface commands provided

● Data printing sent from an external device

● Open a file and print via the communication interface

● GS1 barcode printing

● MySQL database printing

● Printer remote control supporting

● Be integrated with Dotjet's CMD software system
Ink Supply
Standard 250ml ink cartridge design ensures ease and contamination-free at ink run-out changeover. A secondary ink tank built in the system enables ink to be changed without stopping production.
Optional, the bulk ink supply requires fewer changes for greater uptime and lowers overall cost per code for cost-efficient.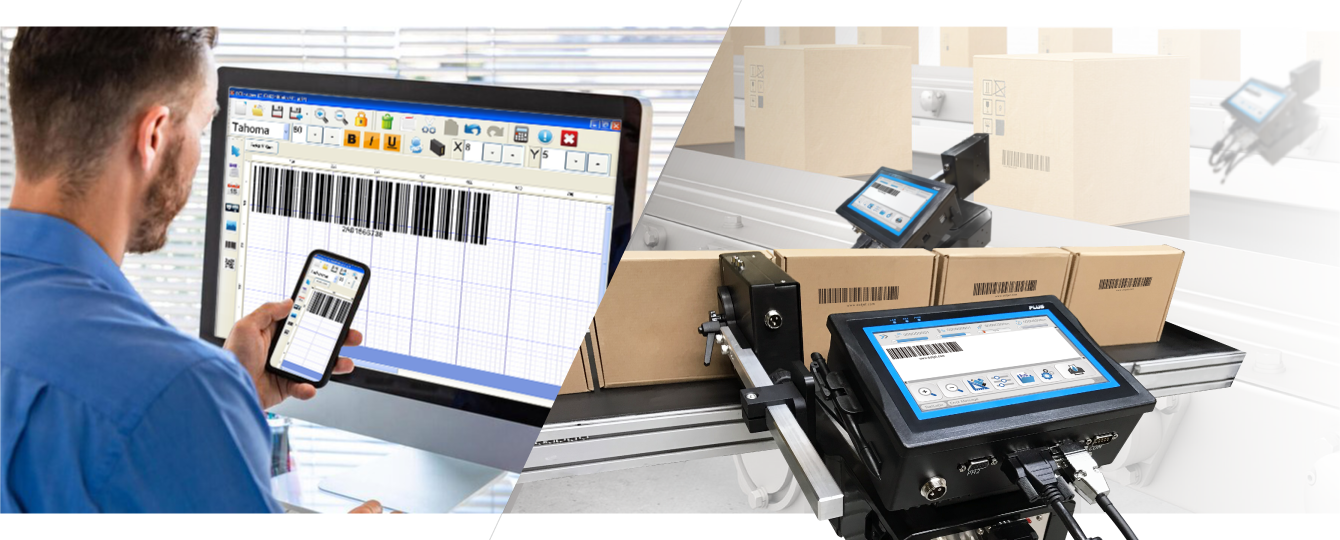 Pumping Ink Delivery
Consists in three mini pumps implement one button to act Ink priming / purging / draining instead of manual operation, along with the waste is sucked into a container, easily operation and completely no mess in the system working.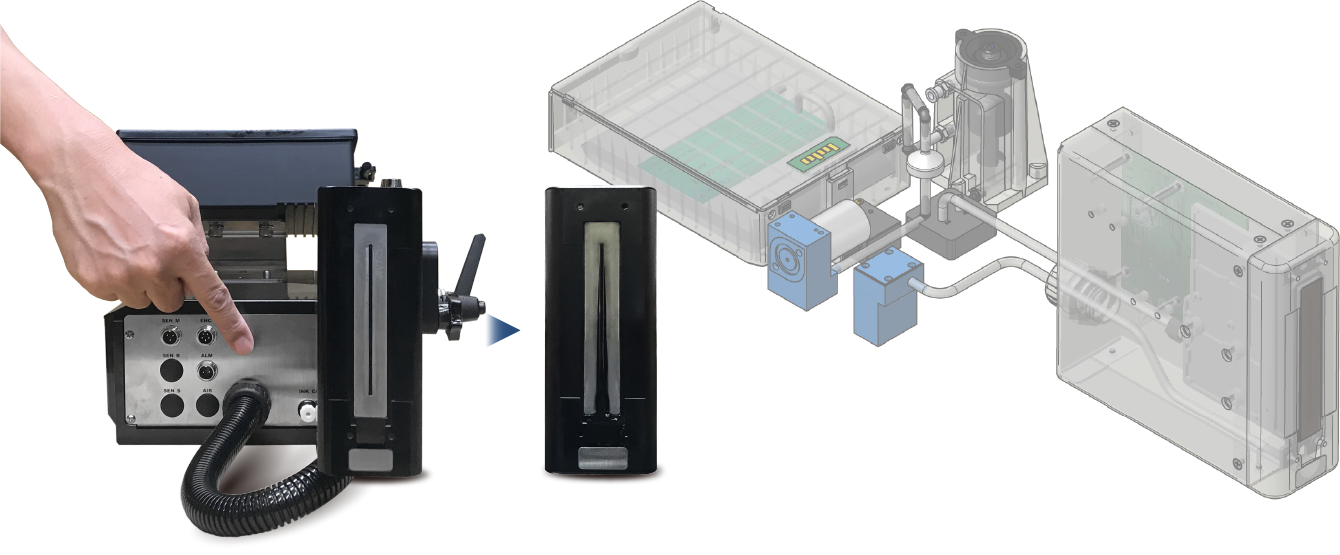 Print Head Technology
Adopting Seiko and Xaar piezoelectric technology offers a robust and most flexible print directions - downwards, vertical and horizontal - and can be used with oil-, UV-, and solvent -based inks and fluids.

Additional Heating Facility

Optionally built-in the print head, the design can keep the print head working at a certain temperature is capable of printing UV ink with a range of viscosity provided by your supplier, which may have particular adhesion ability to a specific material. The UV ink with the feature of high viscosity at a lower temperature, the difference depends on the ink design.
Encryption on the ink cartridge use
A security chip on the cartridge top detecting by the printer must be recognized then start up, ensuring ink business trail behind per inkjet printer sold. The chip also records ink consume volume and goes off alarm at ink at low status.
Empty ink cartridge supplied by Dotjet is available for distributors fill with the ink from own supplier.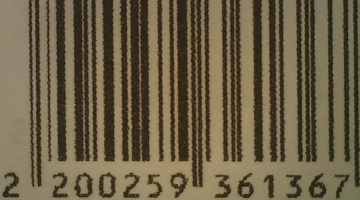 Used Ink
Dotjet UV and oil inks perform excellent print result in mostly substrates.
Print on a wide range of stocks such as porous, glossy or plastics with UV or oil based inks. Instant-curing of UV ink once exposed to UV lamp.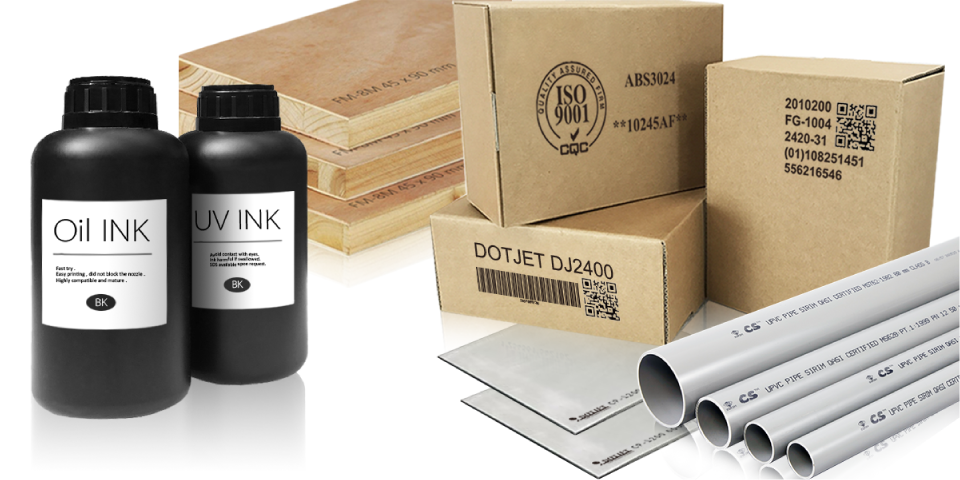 Specifications

Technology

SII Piezoelectric technology

Power supply
AC110-220V, 50/60HZ
Display
7" Color LCD with LED backlight
Operating temperature range
5°C ~ 45°C (41°F - 113°F)
Message storage
Up to 1000 messages
Maximum print height
17.5mm for PT128 head; 70mm for PT510 head
Print lines
Multiple lines depanding upon the print character size
Message length
Maximum to 1024mm
Print resolution
Vertical / Horizontal - 200 dpi
Printing orientation
Horizontal and vertical printing
Distance to print Surface
Maximum 6.5mm (0.25 inches)
Print speed

Up to 98 feet/min (30m/minute) at 200dpi with 128/80pl print head.

Up to 197 feet/min (60m/minute) at 200dpi with 128/40pl print head.

Up to 164 feet/min (50m/minute) at 200dpi with 510/50pl print head.

Up to 197 feet/min (60m/minute) at 200dpi with 510/35pl print head

Print capability

Alphanumeric of full true type fonts.

Scalable text; rotation, mirror and inverse printing.

Automatic time and date functions.

Automatic best-before date calculation.

Automatic incrementing & decrementing batch counting and Lot-Box code.

Auto repeat printing.

Graphic format supported using 1 bit bitmap file. (*.bmp)

16 programming shift codes with automatic rollover.

GS1 barcodes / 2D codes.

External data connectivity print.

Database print.

Database print format
CSV
External data communication interface
RS232, USB, Ethernet, TCP/IP
Particular features
MySQL database, Print data collection, Protocol control,Image in database, Multiple printer remote control by DotW_CM software
Ink usage
Oil and UV curing inks
Ink supply
250ml ink cartridge. 500ml bulk ink supply is optional
Dimension (L/W/H)

Controller 345 x 260 x 76 (mm) / 13.4 x 10.2 x 3 (inches)

Print head & Ink delivery system 160 x 450 x 140 (mm) / 6.3 x 17.7 x 5.5 (inches)

Optional
Encoder, bulk ink supply, External low ink alarm,Backstage analysis/manage software